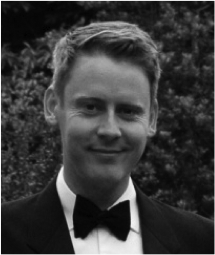 Andrew Morgan - Chairman
---
Andrew is Portfolio Manager and Co-Head of Walker Cambria, a wealth and investment management group. Originally from Carmarthenshire, Andrew has spent the majority of his career working in the City of London as a fund manager at Mitsubishi-UFJ Asset Management where he specialised in UK and European equities. Latterly, he worked in global equities at BlackRock, the world's largest asset manager. Upon returning to Wales, Andrew managed private client portfolios for Brewin Dolphin.

Andrew's professional qualifications include the Chartered Financial Analyst designation and the Investment Management Certificate. He also holds a Master of Arts Degree in Modern History from University College London.
Sarah Finnegan-Dehn - Deputy Chair
---
Sarah is a freelance executive coach, mentor and consultant. Like many of PRIME Cymru's clients, she forged a new path in her 50s after a varied and successful time in the career guidance sector.

She has contributed to the careers profession throughout her professional life. During her time at Careers Wales, Sarah was Chief Executive of Careers Wales North West and then went on to become Director for North Wales. Most recently she led on strategic development and digital transformation. She has also been past President of the UK Institute for Career Guidance and Director for the Career Development Institute. Sarah believes that the role of the older worker is crucial going forward and is particularly interested in the future of work and how the labour market is changing.

In recent years, she has become interested in health and now supports the Community Health Council as one of two independent members on their Board.

Originally from Brighton, she has lived in Anglesey for over 30 years and has learnt to speak Welsh. She has two grown up children. As Trustee of PRIME Cymru, she is a member of the Finance and Audit Committee and looks forward to continuing to spread the word about everything PRIME Cymru achieves.
Brian Birtles
Trustee & PRIME Cymru Mentor
---
From 2004 to 2011, as Founder, Executive Chairman and Commercial Director of Bluefish, Brian successfully guided it from start up to over £10m turnover and trade sale. The business was sold to Vodafone.

Brian also has more than 20 years' experience in utilities, telecoms and IT. He has been Sales and Marketing Director at Alcatel and East Midland's Electricity; set up and ran Powergen's £45m turnover, 650 people metering business which was sold to Siemens; Operations Director for a business serving 2.3m customers; and CEO at Cambridge Network Ltd. Brian is also a PRIME Cymru Mentor and has been since early 2015.
Sian Phillips
---
Siân is Consultant Radiologist and Clinical Director of Imaging and Cancer Services. She has an active role in medical postgraduate and undergraduate education and is currently Associate Dean for Radiology at the newly formed Health Education and Improvement Wales. As an active member of Royal College of Radiologists, she has contributed as a member of the Professional Support and Standards Board and as an examiner for the Fellowship of the College of Radiologists. Siân is a trained Coach/Mentor, actively supporting those in senior roles.  

For several years, Siân has been a active patron of Prime Cymru and is pleased to become a trustee to the charity and support its future development, projects and plans.
Stephen Pegge
---
Stephen is Managing Director of Commercial Finance and Banking for UK Finance, the financial sector's trade association that represents the UK on business finance in Europe. He is also Director of UK Business Angels Association. He has worked in the financial sector for 35 years and for 10 years, he chaired the SME advisory board of the British Bankers' Association.

Stephen read Economics at UCL and has professional qualifications in banking and marketing. He lives in North Somerset with his wife Cordelia and divides his time between London, Wales and the South West.

Stephen led the establishment of the UK's framework for volunteer enterprise mentoring and was Chairman of PRIME Cymru's Board of Trustees for 9 years.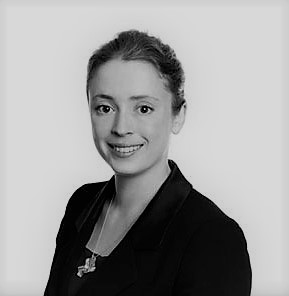 Annabel Graham Paul
---
Annabel was appointed as a trustee of PRIME Cymru in 2018. She is a barrister specialising in planning and environmental law. Her recent work has included acting in the planning inquiry into the new section of the M4 around Newport. She seeks to bring her legal experience to the Board of Trustees.

She lives with her family near Llandovery and was Mayor of Llandovery for 2018 – 2019. In her spare time, Annabel plays the cello and piano and is also a Trustee of the London Sinfonietta, the UK's premiere contemporary music ensemble.
John Newton
---
Born in Cardiff, John was raised in Newport, South East Wales. Graduating from the University of Manchester with an Upper Second Class Honours degree in Management Sciences he also has an M Phil from Cardiff University where he researched, in his spare time, Financial Decision Making in Universities.

As a Fellow of the Chartered Institute of Management Accountants, John has a wealth of experience and expertise in all areas of financial management and accounting in both the private and public sectors. For three years, he was the National Co-ordinator for Costing and Pricing for the entire UK Higher Education sector and has run many national conferences on costing, pricing and associated topics.

Retiring from Cardiff University in 2013, where he was an Assistant Director of Finance, John enjoys travel, gardening, walking, volunteering in the community, boules, bowls and supporting Prime Cymru. He hopes its important and successful work can be expanded to help even more.
Vanessa Leyshon
---
Vanessa is currently the Business Development & Customer Success Director for Eteach, the leading education recruitment service trusted by over 7,500 schools and colleges in the UK and worldwide.

She created and ran her own successful recruitment agency and was responsible for generating, negotiating, and managing clients, including national customers such as Brains Brewery, and various large local council contracts. Her company was responsible for employing over 200 people weekly, with an annual turnover of £1.5 million.

Vanessa's involvement in commercial, charitable, and educational sectors spans 25 years and her expertise is in general recruitment, marketing, development, and senior leadership within education.

In addition to her employed role, Vanessa is an active trustee of Ty Hapus, a charity supporting Early Onset Alzheimer's. She is thrilled to be undertaking the trustee role with Prime Cymru to support its exciting future development, projects, and plans.
Stephen West
---
Stephen is a Senior People Partner in Starling Bank and has spent most of the last 20 years working in the finance sector in Bristol and Cardiff. He has been a Chartered Member of the Chartered Institute of Personnel and Development since 2008 and has previously been a school governor of a primary school in the Vale of Glamorgan, where he lives with his young family.

Stephen has been involved in a variety of fundraising activities over the years and has run the London Marathon twice. These days he takes part in at least one 100 mile plus non-stop ultra-marathon event a year for varying charities as well as having numerous long weekend family camping trips in the Gower Peninsula.
Eleanor Marks
---
Eleanor is the Director for Wales at Ofcom, the regulator and competition authority for the UK communications industries. She joined Ofcom in 2018 from the Welsh Government's Environment Planning and Rural Affairs Department and before that she supported a panel of experts in their parliamentary review of health and social care in Wales.

Her previous roles include Director of Communities & Tackling Poverty, and Regional Director of Economic Development at Welsh Government and Programme Director at the Welsh European Funding Office. Eleanor has also worked at HM Revenue and Customs in Bath, South Wales and London.

A resident of Carmarthenshire, Eleanor is Welsh-speaking, a member of the Institute of Directors and a Fellow of the Royal Society for the Encouragement of Arts, Manufacturers and Commerce (RSA). She loves walking, is Ladies Vice Captain at Ashburham Golf Club, a Scarlets season ticket holder and a bit of a foodie.
Robert Baines
---
Robert is currently heading up retail operations for the Co-operative Group and leading a large people transformation programme with 46,000 colleagues, across 2600 retail stores.

Robert has spent the majority of his 28 year career in the FMCG market, within the largest UK retailer Tesco. His last role within the organisation was Director of Stores in South Wales, a £1bn turnover business that provided over 7000 colleagues here in Wales with meaningful work and the opportunity to grow and develop their own careers.

Originally from the South West, Robert's work has given him the opportunity to experience life throughout the UK, covering the north, midlands and 7 years in London. He's now delighted to be settled in Brynmenyn with his family and taking up the role of Trustee with PRIME Cymru.