Over the past few years, we have seen many parts of our lives become 'virtual'. Modern technology has transformed mentoring, making it more and more accessible.
PRIME Cymru's mentoring programme supports aspiring businesspeople in Wales with expert guidance from those who have 'been there and done it'. The process is not only rewarding for the mentee, but also for our mentors, who benefit from feeling valued as a role model and the enjoyment of seeing others succeed.
Mentor meetings have now become virtual, meaning we can recruit mentors from all over the world! We've found a few from across the border and have even signed up an enthusiastic new mentor all the way from Tepetlaoxtoc in Mexico!
Russell Gibbon, originally from Wales, moved to Mexico in the 90s for the sunny weather (who can blame him!). So, why did he decide to start mentoring in Wales?
"Sitting around for two years playing sudoku was getting kind of boring!" he laughs.
Russell had been working in schools, teaching students about growing their own food, with their own school greenhouse. But the pandemic brought this work to a halt and Russell had a very quiet couple of years.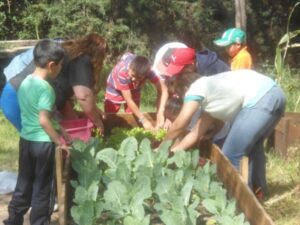 "I've spent virtually 2 years of my life hiding under a rock being no use to anyone – it's time I was useful again!"
Upon visiting PRIME Cymru's website, he discovered our mentoring page and realised he had a lot of great qualities for mentoring.
"I can relate to pretty much everybody and I can get along with almost everyone – I've got good people skills."
Russell's background is in social enterprise consultancy, and he spent a large part of his career across the South Wales Valleys, offering guidance to local community projects. 
He said: "The video on the PRIME Cymru website says all people really want is someone to listen to them and I thought, I can do that!"
So far Russell has received his PRIME Cymru mentoring training and attended one of our Mentor Circle meetings – a place for our mentors to chat and share ideas.
"The Mentor Circle meeting was great because they were just lovely people – they inspired me."
Russell has been paired with his first mentee and looks forward to listening, encouraging and sharing ideas.