David Pugh
PRIME Cymru's Chief Executive
---
With extensive knowledge of the mature employment sector in Wales, David has spoken at many events and been quoted in many press releases, publications and appeared on Television and Radio for PRIME Cymru.
Stephen Pegge
PRIME Cymru Chairman
---
Stephen has been involved in banking and finance for small and medium sized businesses for nearly 30 years. He is a passionate advocate of enterprise as a route to individual and community development and the solution of social, economic and environmental challenges and has spoken many times on this subject.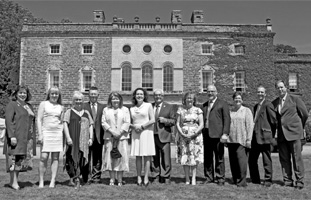 PRIME Cymru's Clients
---
PRIME Cymru's clients are the best spokespeople for discussing the barriers they face into setting up their own enterprises, into unemployment amongst mature workers and into the challenges the mature worker faces. Our many clients can help educate and inspire.
PRIME Cymru's Mentors
---
PRIME Cymru's hundreds of Mentors are able to provide details of the work they do in helping people in the mature employment sector.