Cordelia Hughes - Administrative Assistant
Administration Assistant
---
Cordelia joined PRIME Cymru when our North Wales office was opened in 2014. She is the first point of contact for anyone wishing to talk to PRIME Cymru at our Colwyn Bay office and liaises with our northern Development Officers.

She previously worked for Dŵr Cymru Welsh Water and held a variety of administrative roles.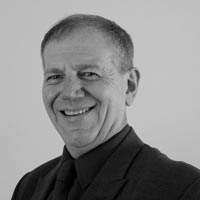 Roger Beer
Development Officer Flintshire/Wrexham
---
Roger has over 17 years of experience supporting people into work and training with The Department for Work and Pensions. Prior to that he ran a successful business for 12 years that supplied postal and financial services to the local community. Outside of work, Roger is a volunteer Youth Football Coach, organising training sessions and fundraising.
Peter Brannan
Development Officer
---
Peter worked as an educator in various disciplines - youth work, lecturer in FE/HE courses and as a project worker in crisis care. His professional and life experiences have provided him with a sense of awareness and sensitivity to the diverse cultural, social and learning needs of individuals in both an academic and professional environment. In the past, Peter also received support from PRIME Cymru in his own business development plan, before joining us as a Development Officer.
Caroline Allen
---
Caroline has worked in the third sector for over 20 years, including roles at the Prince's Trust Cymru and RCS Wales. Her career focus has been supporting people into training, education and employment or helping them to remain in employment when going through difficulties. She joined us in 2020 and will be providing the same service for PRIME Cymru clients.